Yet another proud milestone in Child and Adolescent Psychiatry and Mental Health in Nepal is now reached.
CWIN Nepal has signed a Memorandum of Understanding/MoU with the Mental Hospital, Lagankhel in Katmandu to start their new in-patient Adolescent Psychiatry Unit.
The pictures in this article shows contruction work in progress at Lagankhel in 2022, and a poster on the needs of people with mental disorders.
Cooperation and support
CWIN thanks FORUT in Norway for their continuous support, and Programme Director Staale Stavrum in FORUT is also very happy for the MoU signed in Nepal.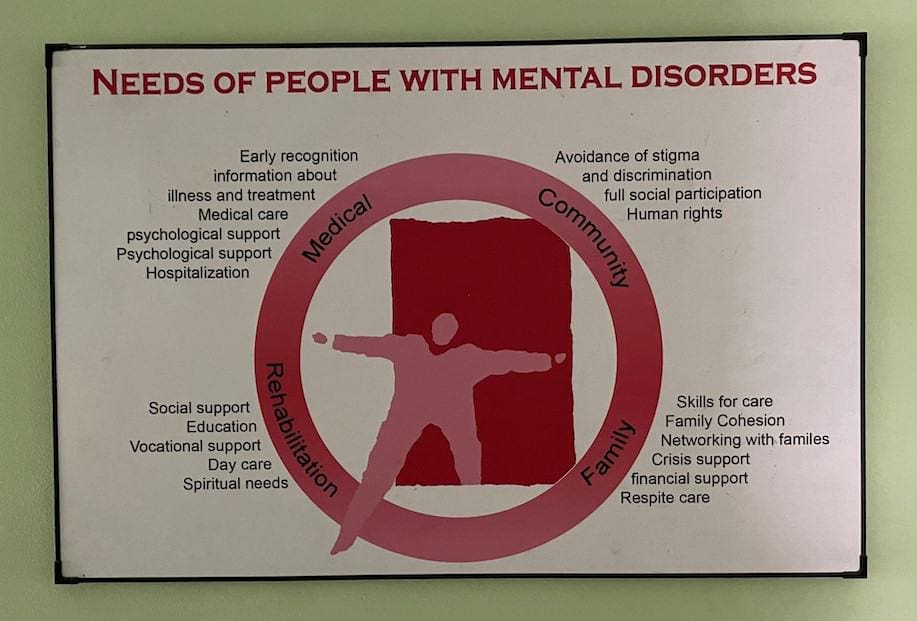 -This constitutes a very significant improvement in the services for young people in Nepal, Stavrum says.
-Mental health challenges manifest differently in adolescents as opposed to with children and adults. We can now open a ward at the Mental Hospital Lagankhel in Katmandu with assessement and treatment specifically directed towards adolescents.