When Mohammed Faleel Marikkar, Secretary General of RAHAMA, visited the FORUT head office in Norway, he was given a surprise reception in honour of his long service for FORUT and his tireless efforts for the people of Sri Lanka.
Old friends and colleagues from a lifetime's work of solidarity and development came to Gjøvik, to meet both Marikkar and his wife Shafinaaz on Monday June 12th.
From the very beginning
In 1978 Marikkar joined the fisheries and community development project Cey-Nor, which was the precursor to the founding of FORUT in 1981. Since then he has – more than anyone – contributed to continuity in the management of FORUT's organisation in Sri Lanka.
For many years he was the Programme Director in FORUT Sri Lanka. His professional expertise and his steady and clear-headed guidance, especially through times of war and disaster, were critically important for rising to all challenges the organisation had to face.
Marikkar was also crucial in the phasing out of FORUT Sri Lanka in 2012 and transferring the projects to national partner organisations. He was the driving force behind the establishment of RAHAMA – one of FORUTs new partner organisations in Sri Lanka. Today he is their Secretary General.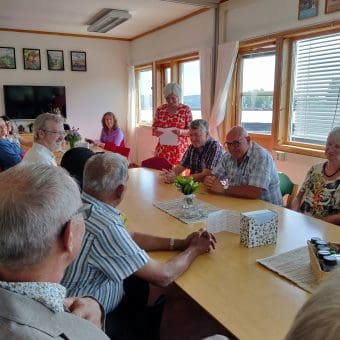 Courage, knowledge and energy
In the reception Marikkar was thanked for his service, leadership, and friendship.
– I will take this opportunity to thank you, Marikkar, for a lifetime's work for solidarity and development. For all the courage, energy, time, intellect and love you have invested. For all people that have got the power to change their own lives with your assistance, for all the problems solved and for all knowledge and reflections shared, said Ida Oleanna Hagen, Secretary General of FORUT, in her speech.
She also gave thanks to Shafinaaz for her support, efforts, and contributions through decades. The dedication of Marikkar has involved the whole family.
Problem solver and diplomat
Around the table were former colleagues from Norway and Sweden over the last 40 years, and they made use of the opportunity to show their gratitude to Marikkar, share memories and highlight his diplomatic skills and his unique way of always finding a solution.
FORUT's Programme Director, Ståle Stavrum, reminded Marikkar about two of the sayings that he had repeated so many times over the years: "What to do?" and "What is possible, is possible".
– These expressions are very Sri Lankan, and could be used in despair, hopelessness or as a fatalistic acceptance of defeat. For me, they were key to understanding what kind of a man you are, Marikkar. While you often used these expressions, you have never lived by them. You have always had a special gift for never giving up, for finding common ground and for making the impossible possible. You always found a way through, a workable compromise or a creative solution, Stavrum said.
Among the guests, many of FORUTs Resident Representatives of FORUT in Sri Lanka through the years were present. In their speeches they confirmed the message given: Marikkar, or Mariks among friends, is a real Champion of Development.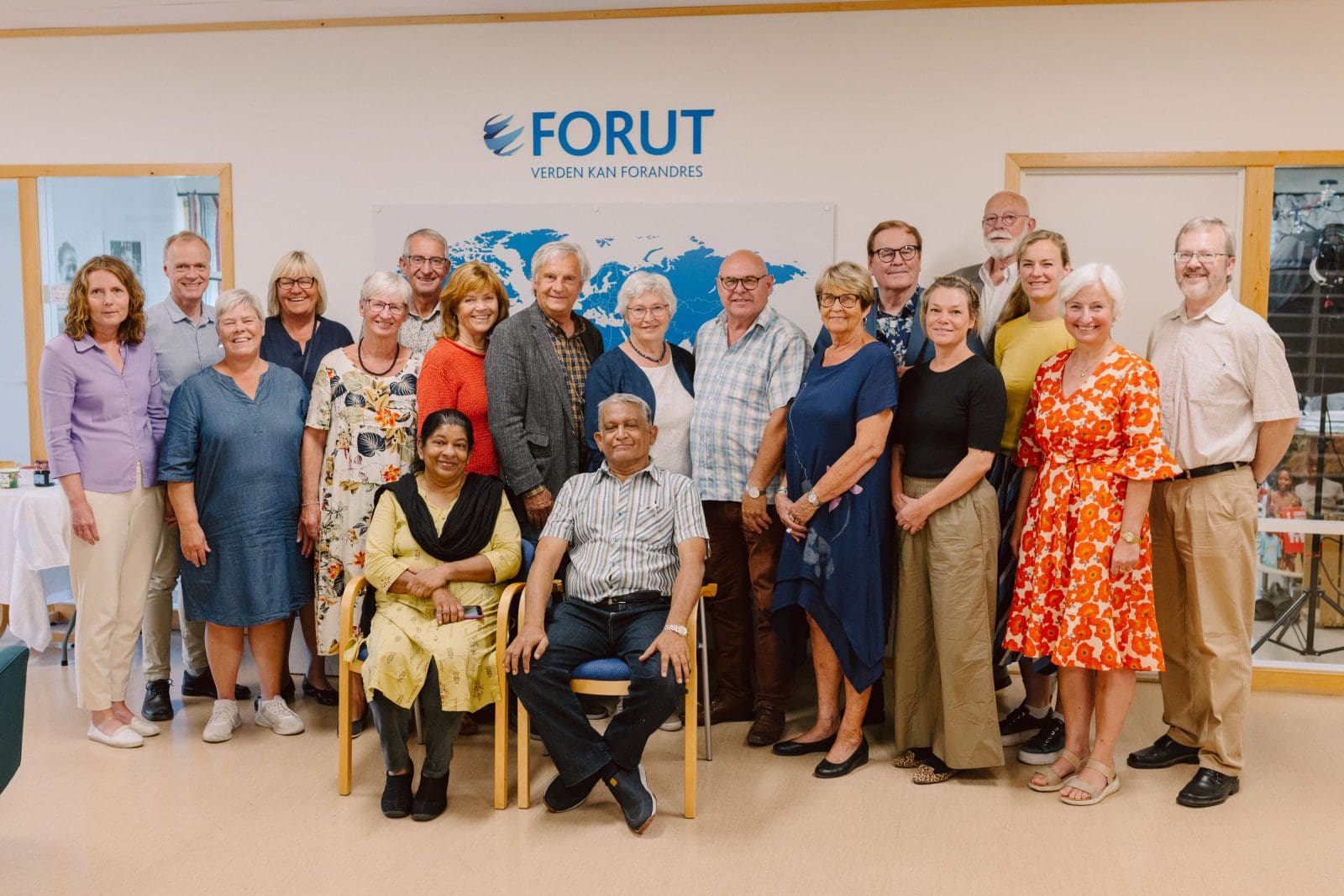 Guests of honour in front, Shafinaaz Marikkar and Mohammed Faleel Marikkar, joined by former Resident Representatives, colleagues and friends.